For Entrepreneur's Day, I interviewed my dad on how to be a successful entrepreneur.
I vaguely remember a time when my dad came home from work. For most of my life, he worked from home, in the basement. I could always count on him to be there if I needed him but if my brother and I got too rowdy he would yell at us to be quiet. It took me a long time to understand what my dad did exactly.
I remember looking at his office bookshelf, books about mathematics, engineering, and robotics lined the shelves. Sometimes dad would let us watch him work like the time he built a robot out of an electric wheelchair. He let us ride the wheelchair around the basement until he converted it. My brother and I watched him steer the robot wheelchair around the yard, chasing our dog. He showed us on his computer how his program tracked our dog, Pepper. Pepper's tail was the hardest part to track because it moved so much.
My dad was born in Detroit, MI. He grew up in a suburb just outside the city in the 1960's. In 1971 he moved to Ann Arbor to attend University of Michigan. He still lives in Ann Arbor, teaching at Wayne State Univesity with his goat and dog.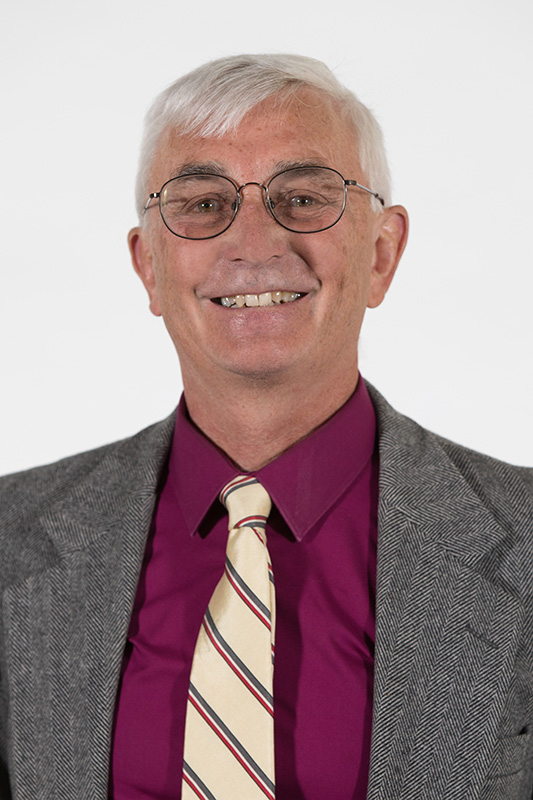 You started your own company. Did you always know you were going to be an entrepreneur?
Oh no.  When I was in high school my dad said, "I have no idea what you can do."
I was a pretty good mathematician, but the guys who got their PhDs were waiting on tables at Dinky-Town.
I worked until I got some fire in my belly. Then I found that the engineering program most aligned with the credits I had (Industrial and Operations Engineering at the University of Michigan). I had the good fortune to study with two professors (Seth Bonder and Robert Farrell) who were extraordinarily intelligent and had started a company two or three years before.
When I got my Masters, I took the lowest paying of all my job offers, which was with them at Vector Research. I was employee number 12. I expected to stay there for 5 years, but I stayed for 10. I learned what it took to build a research and consulting business and that is where I made my career.
The US Army "Oral History Project" has oral histories of the key players in this game:  General William DePuy (Gov), Dr. Seth Bonder (Vector), Mr. Walter Hollis (Gov), and Mr. Robert Farrell (Vector).
I could say a lot more about the amazing perspectives of these people and how it shaped my career. They are all deceased now, but by golly, it would be an honor to say what I learned from each of them.
I started my first company after working for 15-20 years in advanced research and development for the Department of Defense.  I had to close the deals, form teams, and lead the work.
Off on my own meant that I would have no "income cushion" against not getting a contract and time-to-award. I decided that it was better that I take the rewards than give 50%-75% away to an employer. I decided that I could live with the risk of no "income cushion".
I helped start a couple of other business. I currently help run a small, not-for-profit fund and activity to help launch university start-ups. I also teach Industrial and Systems Engineering at Wayne State University in Detroit, MI.
I see a lot of people ask "should I go to college or start a business?" Do you still recommend a college education?
It depends on the business. If you want to start a food trailer or tailor shop, you do not need a 4-year college degree – but you really would benefit from a 2-year degree focused Entrepreneurship and Innovation, training or partnering for accounting, etc.
If you want to be the technical inventor or innovation lead, you need as much technical depth as you can get.
If you are going to be the entrepreneurial lead, you need fire-in-your-belly and a good two college semesters of business creation and product development. Quality depends on who is offering the program (I am still refining courses after three years).
If you want to be on the business administration side (marketing, finance, management, etc.) there are good 2-year programs, but what they teach is essential.
What type of students do you get in your entrepreneurship classes?
What the successful students have in common is:
Fire in the belly (and ability to stand up after a face-plant).
A good concept of product-market fit, and ability to adapt.
The students are all over the map.
Timothy was an engineering manager at a major automotive company with 30 years of experience. He took a buy-out option and came back to school to help with his vision to start a high-tech car-truck maintenance facility in Lagos, Nigeria. He got a $500,000 advance investment to start his company.
Iyinioluwa was an undergrad with an idea for a mosquito and tick repellent (disease vectors) that could be adapted to use local produce and be produced at the village level in South America, Africa, South-Central, and South-East Asia.
Grant and Mike developed a device technology for extraction of structured chemical compounds. Grant is a grad student. Mike is taking time off for the business.
What's something you see entrepreneurs do well?
Let me twist this question. Where do entrepreneurs fail, what could have prevented it, and who should be an entrepreneur?
Who should be an entrepreneur:
First, are you able to bounce back from failure?
What do you really care about? What is your idea of fun?
Create a new idea, then sell it off.
Build a new business around a new idea.
Run a new business.
After that, the question is: "product-market fit".
Being an entrepreneur is not easy. What advice do you have for our readers?
"Better not to begin. But having begun, better to finish."
Oh my gosh. This is a big, bad question. But OK, I'll take my best shot.
"Better not to begin. But having begun, better to finish." This means, make sure you understand the customer segments, value propositions, competitive positions, and development and marketing time/cost/risk before diving in.
Understand your target intersection of minimum viable market and minimum viable product.
Set milestones to justify further investment (just like any investor would ask for). Then drive to the milestones without distraction.
Show the team. Show that your company understands the mix of skills needed for business success and has assembled a team with the skills that can work together.