Over the past year, I've grown more and more disgruntled with social media. In November last year, I uninstalled Facebook from my phone — that was a months after the Cambridge Analytica scandal broke. I didn't want to be addicted to the apps on my phone. I deleted it after listening to an interview with Adam Alter, author of Irresistible: the Rise of Addictive Technology.
Since then, Facebook continues to pry its talons into my tech life. WhatsApp, Instagram, stories about Facebook paying teens as "research" into their phone's data. It's all become too much. But how do I disentangle myself from over a decade involved with this website?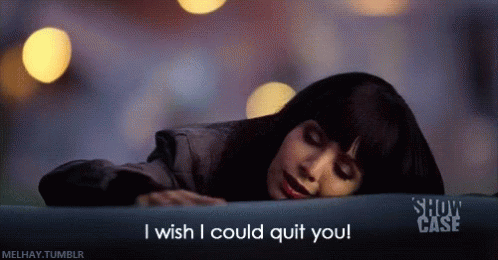 I joined in 2006. Facebook was new and fresh. You needed a .edu email address to make an account. Being on Facebook was like being in a club but the tech was also new. Tagging people, the cloud, this was Web 2.0 in real life!
Now, Facebook is a place where I interact in private groups more than keep up with my friends. My friends and I text, call or email each other about what's going in our lives. The last time I posted something personal on Facebook (other than sharing a blog post or article about the evils of Facebook) was December 4th. I wrote about my childhood pony who passed away at 30.
I realize the things I'll miss not having a Facebook account are trying out the latest social media marketing trends and using Facebook Spaces to view the 360 photos I uploaded. Then again, it's been a while since I've been in Spaces. I'm sure by not there are other VR apps that will let me immersive myself in my 360 photos.
The other day, I shared that I plan to delete my account. I received responses from friends about how to keep me in the loop on events planned in the groups I'm in. Others asked how to keep in touch — Instagram? (No, sadly. That's owned by Facebook too). So far the post only has 4 "likes" which I'm taking as a sign not too many people will miss cyber me when I'm gone.
Where do I go from here? Do I start a new profile on an alternative social media site? I think that defeats the purpose of leaving Facebook. I think I'll stick to writing on my blog and keeping up my connections on LinkedIn. Who knows, maybe I'll go real old school and write an old school letter.
---
I did it! I'm no longer on Facebook and it feels great. Check out my post on it here.