Navah Berg asked me if my thoughts changed about social VR since the pandemic and "stay at home" orders. Do I see social VR as a way to bring people together in a time when many stay physically distant? Can spatial computing (AR/VR/MR) be a force for good in society? I think social virtual reality always was capable of bringing people together. I hear more positive experiences as more people try it out.
I'm also think there's a split in the population. Those who want technology to take over more parts of their lives. And those that want to distance themselves from it.
The problem with people who want technology to do more for them, is that they don't mind apps collecting their data. They accept that sites and apps use their information for advertisements. How can we hold marketers and advertising companies to a higher standard when the majority of the population is fine with how things are? One friend who I warned against using Tik Tok (after it was revealed the app collected clipboard information) shrugged saying she didn't use that feature anyways.
"In this crisis, we've seen an internet where humanity shines. It's also shined a light on the ways our system has tipped towards misinformation, consolidation of power, increased surveillance, and online scapegoating. Accountability is lacking, and the power of technology is too often aimed at manipulating people into actions that are profitable for a few but damaging to many."

Mitchell Baker
The reason I'm so doubtful about virtual reality being a great social experience is because it's the social media ad giants, Facebook, Google, and SnapChat invest the most in the tech. Maybe if games like Fortnite make their ambiguous statements about being more than a game come true, the experience might be different. Fortnite players have a different culture than those on social media. It's games that might actually be VR's saving grace.
Using social media is dangerous. Especially with cancel culture taking over platforms like Twitter. It's not very social when you risk being doxed, bullied, or banned. I see more private social membership sites that are dedicated to niche topics. I think social media might revert to walled gardens where people feel safer to speak their minds because they know who is in the group. Plus, many membership sites ask for a small fee, which means they don't need to advertise to you, which hopefully means your data isn't be used or sold to third parties.
Of course, it's not just individual users who create private groups and membership sites. Brands do too and they are more likely to have their marketing teams building them. As far as I can see, it's still marketers who are pushing the metaverse forward. In an article from Cathy Hackl, she describes how spatial computing technologies are changing the customer experience. "Emerging technologies, like VR and AR, offer marketers the ability to add utility and deeper context to the customer experience." Said Hackl.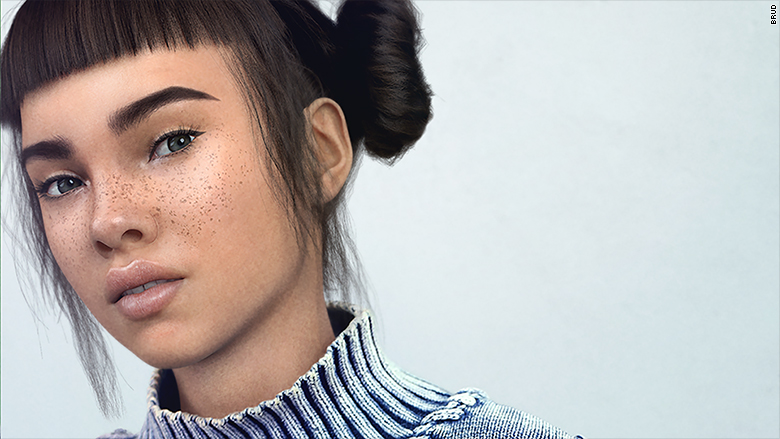 Take a look at Lil Miquela on Instagram. Lil Miquela is a permanently 19-year-old CGI bot. She's created by L.A. startup, Brud, and controlled by a marketing team. She has sponsored posts, adoring fans, and even a real life boyfriend (although they broke up in March). It's something straight out of the movie HER.
Futurists like Hackl and Samantha Wolfe believe that this is the new consumer interaction. Customers will no longer go to websites, they'll go to the virtual beings who embody a brand's voice. "Brand managers should think beyond brand voice and identify about 'who' their brand is and how it could and should be embodied." Said Wolfe.
Maybe, instead of people being social with each other in VR, it'd be better if we were social with robots who are tailored to our likes, dislikes, can monitor our moods and create an overall positive experience. Instead of being thrust into a vast expanse of strangers online, we will meet with people we already know in person. Virtual beings can go out into the ether, wading through the tides of toxicity, to find other people who can make our lives better (via hobbies, project collaborations, friendship, or work opportunities).
However, if the latest Twitter hack taught us anything, social tech is not secure. Imagine if virtual Bill Gate's or Joe Biden's avatars were hacked. Their avatars could do more than just say things, they could DO things as well. Even Lil Miqueal's accounted was "hacked" in 2018, forcing her to reveal her true identity.
Although, maybe in the metaverse that won't be as big as a problem (how do you verify users in the metaverse?) since in Fortnite you can buy "skins" of famous people. During the Travis Scott concert in Fortnite lots of people ran around in the digital skin of Travis Scott.
A lot of good things can come out of using social media. I use Twitter and LinkedIn to connect with people in my industry and who work on cool projects. I get to see what people make and build. But as much as I try to hone my network down, political and cultural digressions always seep in. It doesn't seem to matter how many hashtags and key words I mute, there's always something that sets me off.
Could virtual reality be any different? Might people act differently when the are represented as themselves or avatars instead of hiding behind the anonymity of the "keyboard warrior"? According to a yawning study from the University of British Columbia, not so much. Our brains (at this time) don't perceive VR as reality so we don't act as we would in real life.
So, people have decreased emotional, behavioral, and cognitive responses in VR yet they feel presence in virtual reality and the actions and memories they make in VR go with them into real life. No matter how many safety bubbles, muting options, and guidelines a social VR app has, people are likely to still act more freely than they would in real life.
Where social VR has a chance to shine
There's no denying that virtual reality has gotten a second wind from the pandemic. People experience Zoom fatigue. They're looking for something new to do. Virtual reality was waiting and now is its time to shine.
The Oregon County Fair recreated the fair experience in Mozilla Hubs. The virtual fair "intended to provide a 3D/virtual representation of the OCF, complete with stage acts, booths, and the ability to wander the Eight."
XRSPACE, a new VR headset manufacturer, created a complete virtual world, Manova. Manova has private and public spaces so you can go around in VR as if you would in real life – from your home to the gym and to work, all within the same app. The headset, named the Mova, has built in 5G which creates opportunities to partner with cell phone carriers who are looking for devices that run on 5G networks.
With HTC's co-founder and former CEO, Peter Chou, behind the startup it has potential to go far. But with steep competition from Facebook's Oculus Quest, we'll see how the Mova catches on.
"However … the way we express ourselves is a lot more complicated than smartphones allow. So our goal is to create this … very immersive, very interactive [product] to take human interaction to the next level using 5G XR."

Peter Chou
In Conclusion…
In 2020, despite it seemingly being the year for an apocalypse, I feel more hopeful for virtual reality. I think it's a great tool to bring people together in a time when many prefer to stay physically distant.
I am still wary of the platforms that many virtual and augmented realities are built on: marketing and advertising machines. I think there is a long way to go into building consumer awareness around data collected in spatial computing, how it's used, and what rights consumers have to it.
As we dive deeper into creating the metaverse, we need to be prepared for what comes with it: deep fakes, separating virtual beings from real humans behind the avatar, hacked digital presences, and government surveillance (your own government or someone else's). Companies that once just sold ads, now use the data push narratives. Algorithms that once made finding friends easier, now create division and mistrust among people online.
If we can address these issues in two dimensions, then I have hope we can make a social virtual reality that brings out the best in people. One that elevates their lives instead of making them feel less after being in it. I think social virtual reality is an untapped resource. It's how we use it as makers, marketers, and consumers that will make social VR valuable or dystopian.